The church, dedicated to Saint Andrew rather than Saint Patrick, was built in 1628-29 to serve the newly created Portpatrick parish. It was built in a cruciform or Greek cross plan and may be the earliest cruciform church in Galloway. The church continued in use until 1842 when the current parish church was built at the east end of the village. The adjacent graveyard continued to be used for burial until the later 19th century when it was replaced by the New Cemetery on Portree Terrace.
Building Record
You can view the building record for Portpatrick Old Church, compiled by John Pickin Archaeology and Heritage, by clicking the link below.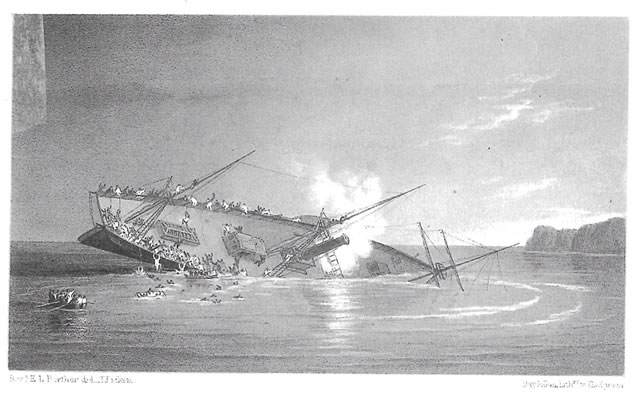 Shipwrecks
A number of the monuments in Portpatrick Kirkyard refer to named vessels and wrecks including The Lion, The SS Orion, The Eugenie, The Palmer, The Dasher, The Fury and the Westmorland.